Subscribe
Poetry

7th July 2022
Poetry
3 minutes read
Passageways to God
translated by Diana Senechal
7th July 2022
3 minutes read
there will be my mother's church, my father's too,
my grandmother's. i am christened in the first of these,
the catholic one, where i must go for bible school and mass. but
my father's line is protestant,
and my grandmother often
derides my mother's family as papist. and thus me too. grandmother
does not like papists. it hurts that at such times she does not
like me either. of course it's my mother's family, first and foremost,
that she dislikes. strictly speaking this is not dislike, but rather
contempt. the artisan's wife looks down on peasants and extends
her prejudice to religion. in practice it looks as if she views
catholics as a stupid, naive rabble who worship icons. capable
of eating rabbits, for instance. and a rabbit's flesh is the same
as a cat's. she says this because my mother's family
raises rabbits. of course, how and from what source could
my poor grandmother know what cat meat is like? still,
my entire life long, she discourages me from eating rabbits.
now and then my mother and i go to the catholic church, and
my father sometimes joins us. but rarely do my father and i
go to the protestant church, which my mother never attends.
even my father goes just twice a year, at new year's and easter.
but not always on new years. since it shaves away the time.
i don't know whether he skips services on purpose.
or whether he believes in god. but if he does, i somehow
don't believe it. the catholic church is not small and
not big. quite average. it will have a church smell. or else
a smell of old women. i sit at mass and try to put together
the story of the man with the crown of thorns. i keep looking
at the colored windows, not the saints painted on them, just
the play of colors, the way the glass lets the light through. if
there is a heaven after all, this could be the entry to some
other world. the protestant church will be different. two-towered,
with two lofts. white room, vast walls. once, by way of the spiral
staircase covered with pigeon droppings, my father takes me up
to a tower. we step out to the fire-watch balcony, in front
of the towers, to the narrow plank, but i don't dare lean against
the thin iron railings, i don't dare rest my elbows on them,
since i fear that they will come loose from the wall. we
will be thirty meters above the city. in horror i take in
the cluster of houses, the streets' geometry, people bicycling
on the highways into space, to be absorbed somewhere
as dots in the bluish regions of the color field. i see
what god more or less might see as well. and what i don't see, that
is only because it is inside the houses, or shielded by trees, rows
of acacia.
i am afraid of the depths but cannot get my fill of the view.
later it occurs to me that god must be equally anxious when
he looks down at the earth.
 First published in Gyula Jenei's poetry collection Always Different: Poems of Memory, translated by Diana Senechal (Dallas: Deep Vellum, 2022).
MORE FROM THE AUTHOR
Poetry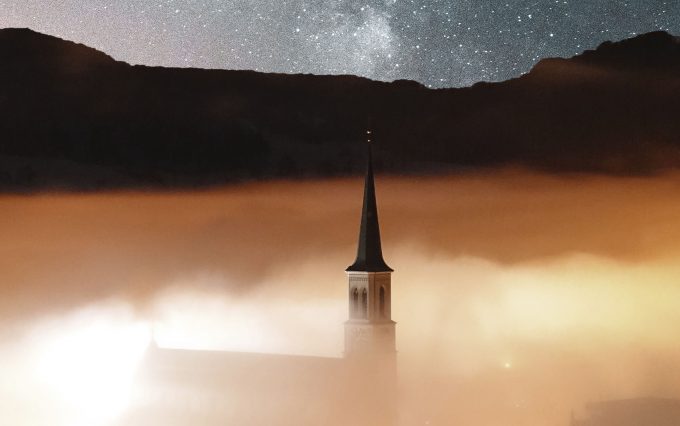 Passageways to God
by Gyula Jenei
Religious attitudes, architecture, and adventure combine in a boy's life, in a poem by the Hungarian poet Gyula Jenei, translated by Diana Senechal.
Poetry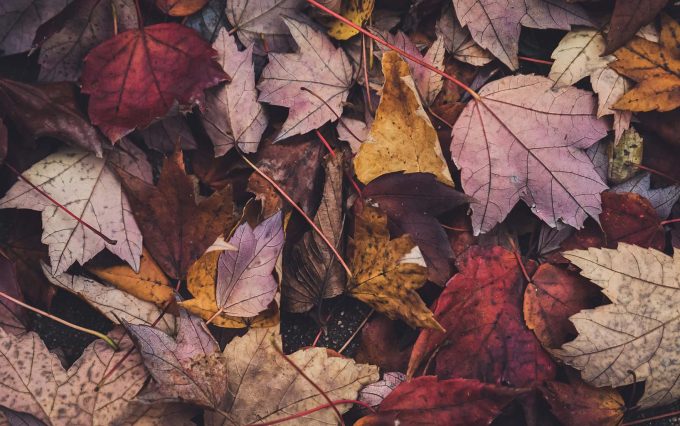 Litterfall
by Gyula Jenei
A boy walks alone through the changing layers of leaves, in a poem by the Hungarian poet Gyula Jenei, translated by Diana Senechal.
Poetry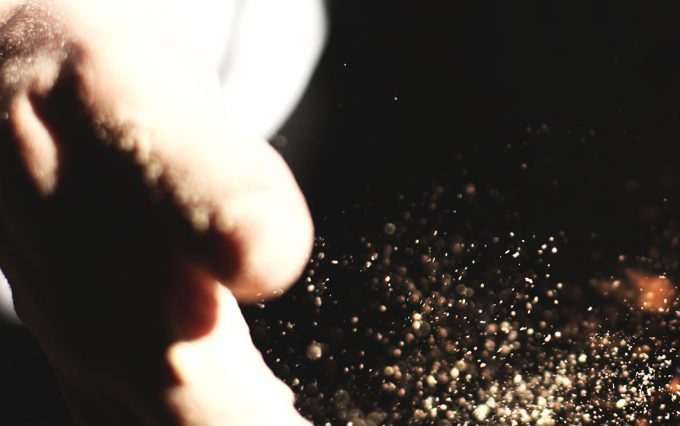 Slap
by Gyula Jenei
A child gets a life (or non-life) lesson, in a poem by the Hungarian poet Gyula Jenei, translated by Diana Senechal.