Subscribe
Fiction

13th September 2022
Fiction
6 minutes read
Dervish
translated by Julia Sherwood
13th September 2022
6 minutes read
dedicated to the victims of the crisis on the Polish-Belarusian border
Got to keep walking. If I keep walking, I'll survive somehow. Till the morning. Till sunrise. Just keep walking. Around and around in circles. If I were a young kid on my way home from some festival who had run off without telling his parents, to hear one of those bands that are dangerous, since they tempt us to follow Satan and incite women to strip and twerk their oiled buttocks,
if I were that kind of a kid, born with a silver spoon in my mouth,
and the only risk I'd ever taken had been buying a ticket for one of those dodgy music festivals held in one of those vast, dangerous urban jungles, if I were this kid catching a train about to leave the big city headed for a tiny run-down station in some godforsaken suburb at around five in the morning, when not even the train itself seems to be real, when your very existence dissolves into a dream and your movements may seem to be coordinated but your brain is somewhere else altogether, if I were such a stupid kid, in order to shield myself from the cold dawn and let the first rays of the sun reclaim my body, I would jump on the train at the last minute, with no ticket and no money, and lock myself in a narrow toilet reeking of excrement, where wreaths of cigarette smoke are swirling like thick clouds from a steam engine.
MORE FROM THE AUTHOR
Fiction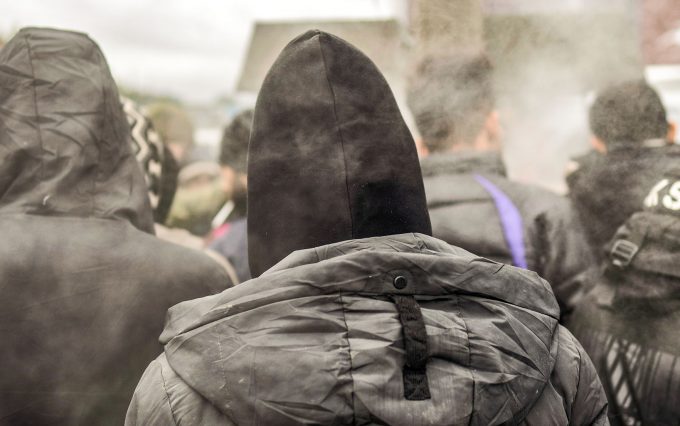 Dervish
by Weronika Gogola
In this short story, like in a bad dream, we are plunged from daily life to wandering a strange town, hoping for a route back.