Subscribe
In Focus

18th May 2023
In Focus
2 minutes read
"it was iron: i thought
translated by Owen Good
18th May 2023
2 minutes read
when i saw
it wasn't: i scrapped it
what i do is
faultlessly
isolated
nice n' heavy iron clamps
THE BOOK HAS ARRIVED
(you might think you're writing a book;)
Does anyone actually understand
what blackout means…?
she was a thin girl in a black
body-hugging dress
WE COULD HAVE LEARNED EACH OTHER
nice n' heavy sharp iron shrapnel
and a dashed red line around
where the cast-iron bed had been
vitality slips my voice
like i was waking up
to the shame it was to bend
the little iron rods
she was a thin girl her long ash-
en hair broke and matted
across the unmade mattress
could have been anyone's
radiant glowing
short of breath
(as if fromoff a bicycle
with no frame)
a hoarse female voice says
to the back of my neck:
DO YOU REMEMBER THE TIME
WE WERE PLAYING AND IT GOT DARK
i made her pregnant
then fled
because everywhere
the peepers
were hot on my heels
SINCE THEN MY FACE IS AS
HAGGARD AS A MAN ASLEEP
in front of me raw thick coffee
on which i'm obligated to slurp
to catch a shred of toolwork
as from a bloody shelf
someone lays out
more similar things than this
and all the while i don't look
knowing i'll get spritzed
eyefuls of iodine"
MORE FROM THE AUTHOR
In Focus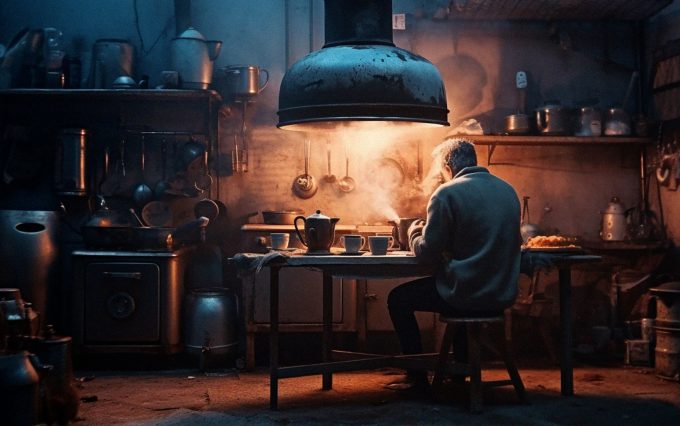 "it was iron: i thought
by János Marno
A fragmentary avantgarde poem by Hungarian poet János Marno, with seemingly no framework, contorted with cynicism, lust, shame, villainy, and terror.
Poetry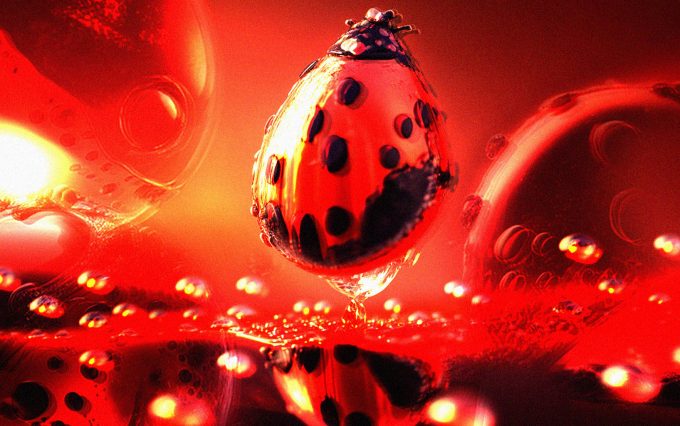 The Ghost of Rococo
by János Marno
In this poem by Hungarian poet János Marno in a private moment of near hallucination a ladybird on a finger is mistaken for a drop of blood.
Poetry