Subscribe
Non-Fiction

10th November 2021
Non-Fiction
12 minutes read
Big Brother
10th November 2021
12 minutes read
Perhaps I should begin by stating that I watch a lot of reality TV. I started early—as a child I watched almost every season of The Real World. The show felt like an urgent missive from a life I desired: young people interacting with other young people in some metropolitan enclave, all of them vibrant and attractive and engaged in work that seemed interesting if not especially meaningful. On The Real World the day was merely an extended prelude to the evening, when the cast would begin their daily task of exploring the city—pulsing with forbidden possibilities in the absence of sunlight—and each other. It's not entirely accurate to say I watched The Real World; I studied The Real World. I observed how these people related to each other, how they flirted and rejected advances, what clothes they wore and how they enacted the project of being young. I imagined that at some point I, too, would somehow find myself in some wondrous foreign city (foreign to me, at least) and that I, too, would imprint my youth, ambition and desire on my illuminated surroundings.
I've watched many other reality shows over the years, dating shows and human makeover shoes and housing makeover shows and apocalypse-themed shows and housewives shows and various competition-based shows,
but the one reality-tv show constant in my life over the past 20 years has been one of the more popular and durable shows in the genre: Big Brother USA.
I saw the first edition with my family back in 2000, in the months before I left home for college. We were intrigued by the conceit of the show: ten contestants had moved into a house outfitted with hundreds of cameras. We would observe them over the course of the summer, and each week we would vote one of them out until only the winner remained. My family enjoyed it but we didn't catch every episode, and we more or less forgot about the show when it was over. For some reason we tuned in once more the following year and the amiable host, Julie Chen, informed us that the game had changed: this time the contestants would decide who would leave each week. My family and I were enamored with this change, and in short order we fell in love with the show. As it happened, this was the last time my entire family gathered to watch a television show; in the months that followed I would leave for college again, and then my siblings after me, and we would only return for a few days during holidays, not nearly enough time to watch more than a few episodes of a particular show together. So perhaps we knew that some important era in our family was drawing to a close, and we clung to the words of our reality TV heroes because we were actually clinging to each other. No matter: we watched and strategized and occasionally we attempted to strategize with the players, yelling our brilliant words of advice at the glass screen of our television.
That second season my family was obsessed with Monica Bailey, a player from Brooklyn, New York. We loved how truthful and brash she was, how fearlessly she played the game, how she refused to confine herself to the subservient role that others in the house wanted her to occupy.
And of course we loved the fact she was an African-American.
She was one of only two African-Americans in the house, and though my family and I had watched more than enough competition shows to know how her run on the show would likely end—with a disappointing loss, her achievements consigned to the shadows of someone else's victory—we cheered her on all the same. We watched as she survived each week of the competition, as she somehow convinced her fellow contestants to keep her in the house, and I continued watching the show after I arrived at college and was riveted when the producers informed her that her cousin had been working in one of the towers that was struck by a commercial jetliner on the morning of September 11, 2001. I also witnessed, just a few days later, when she was voted out of the house, so close to victory and yet, inevitably, unsurprisingly, so far.
MORE FROM THE AUTHOR
Non-Fiction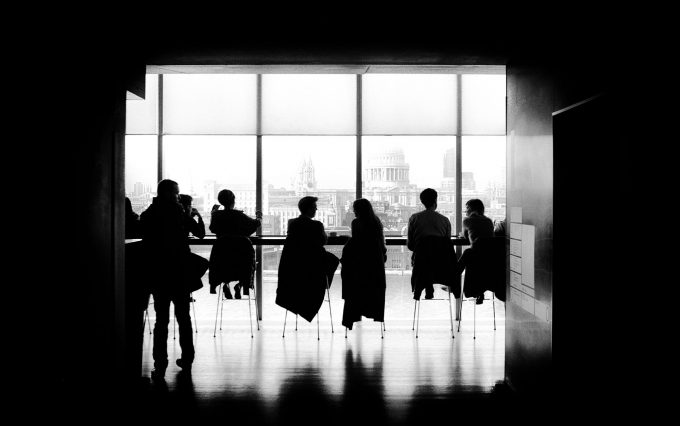 Big Brother
by Tope Folarin
Tope Folarin writes on the ways in which reality television, far from offering a refuge from everyday worries, serves as a crucible in which social tensions come to the fore.